Statistics show that youth who age out of foster care, without being reunited with family or adopted into a loving home, are more likely to face a life of incarceration, homelessness, poverty or involvement with abusive relationships. Every kid has a dream, but for many, their dreams are dying.
Jobs for Life™ has developed a unique 8-week curriculum tailored to youth ages 15-20. Powered for Life™ is a powerful tool to lead young people in our community to know who God is, uncover their gifts and talents, live with hope and a sense of purpose, and help them dream for the future.
Identity:
In addition to job readiness skills, students will gain a biblical understanding of their identity and value. We are made in God's image with unique skills and abilities. He loves us, has a purpose and plan for our lives, and wants to be in relationship with us.
Character:
Students will have the opportunity to develop strong character. Following God's design for us to live in faith, perseverance, obedience, and love allows us to rise above difficult circumstances and develop strong character. Character is the most important feature we can offer our employer.
Community:
In addition to the training, every JfL student has a JfL champion (a mentor or a group of mentors) who provides the student friendship and support both during the training and following graduation. With this training and support system, we can provide a reliable, trustworthy workforce to meet the pressing employment needs of companies in our area.
How to overcome roadblocks
Conflict resolution skills
Resumes/Interviewing skills
Customer service satisfaction
Higher educational opportunities
Locating summer/part-time entry-level jobs
Their God-given gifts and purpose
Building healthy relationships
Strengthening communication skills
Business and community resources
Earning money for a secure future
Right choices that lead to success
PARTNERSHIPS The success of the Powered for Life™ program is built on strong community partnerships. Below are a few examples of how the community works together to ensure success for our students.
Personal Mentors (Champions)
Internship/Experience Opportunities
Computers, Professional Attire, and Other Support to Program Graduates
Interested in Partnering? Please fill out this form and we will be in touch! Thank you!
Are you ready to make a small commitment to see big results in your future? We are equipped and excited to walk alongside you, supporting your unique goals! Want more information? Please fill out the form below and we will be in touch soon.
STATISTICS FACING YOUTH IN FOSTER CAR​E
​Teens who age out of foster care are immediately faced with the unknown. Let them know they're not alone.​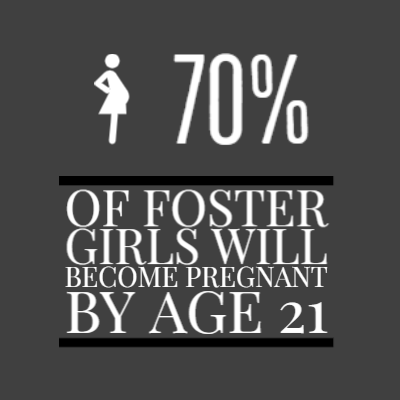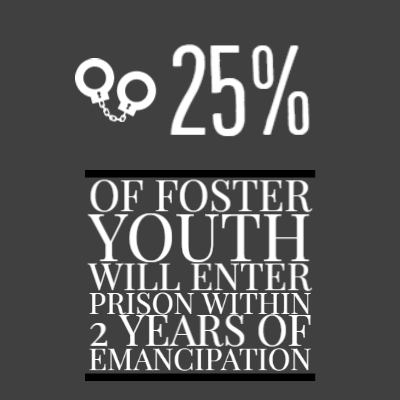 Sources include: https://www.jobsforlife.org/For-Youth, https://beaneighbor.ok.gov/s/foster-youth#, https://www.childrensrights.org/unemployment-rampant-among-former-foster-youth/, http://www.fostercare2.org/ask-the-pros-2​, https://youthtoday.org/2017/12/the-economic-well-being-of-youth-transitioning-from-foster-care/​, https://www.nfyi.org/51-useful-aging-out-of-foster-care-statistics-social-race-media/#:~:text=As%20the%20statistics%20show%2C%20many,foster%20care%20system%20every%20year.&text=Only%201%20out%20of%20every,by%20the%20age%20of%2024.​, https://www.fosterfocusmag.com/articles/foster-care-and-homelessness#:~:text=More%20recent%20statistics%20include%20the%20following%3A&text=Approximately%20400%2C000%20youth%20are%20currently,any%20family%20connection%20at%20all.&text=Within%2018%20months%20of%20emancipation,of%20foster%20youth%20become%20homeless.​